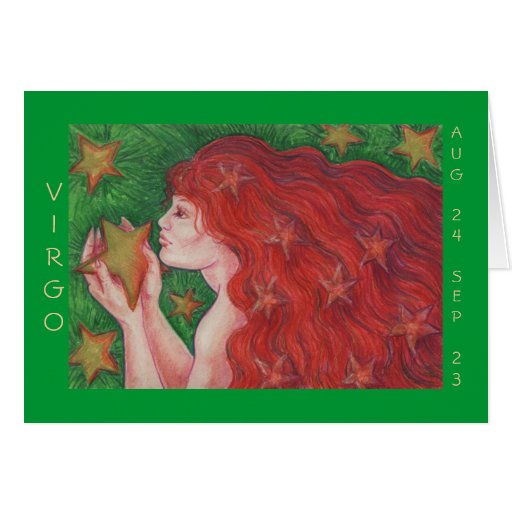 Virgo Birthday Card
By: Serendipity
Tags: art, astrological, August, birthday, card, goddess, greeting, jessperry, September, signs, virgo, zodiac

Category: Uncategorized, Virgo
Virgo, the virgin, picks star-shaped fruit from the trees.
Earth sign, August 24 – September 23 (there may be a variation in the dates). This Birthday card comes with a green, red, and orange customizable design and 'Happy Birthday' written inside. An original colored pencil and metallic ink drawing by Jess Perry.
All pre-wording can be changed or removed by using the customize this button at no additional charge.