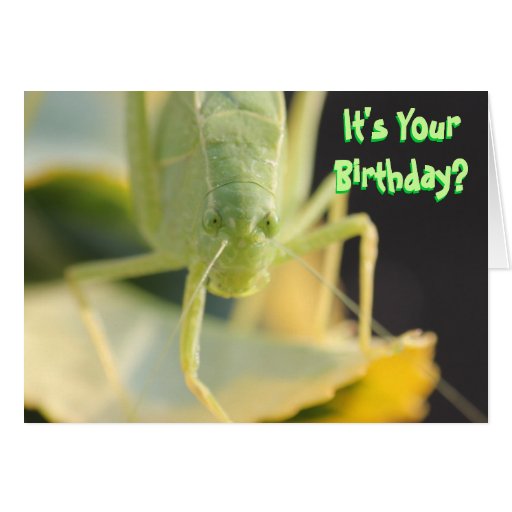 Bug You Birthday
Birthday Card–"Bug You" Funny Birthday Card by ByTheBecks
I for one hate getting older, and this bug card would at least get a headshake for it's pun.
The text is preset and double layered, but the wording can still be changed through the customize button.
The card currently reads:  It's your birthday?
Well … don't let it BUG you!
It happens to the best of us but happy birthday, anyway!
One comment on "Bug You Birthday"
Thanks much for featuring our "Bug You Birthday Card." It's one of our (many) favorites! After all, unless we're a kid, aren't most of us "bugged" by birthdays? (Although, I have to say that I love them. Forget the years; enjoy the cake and presents!)