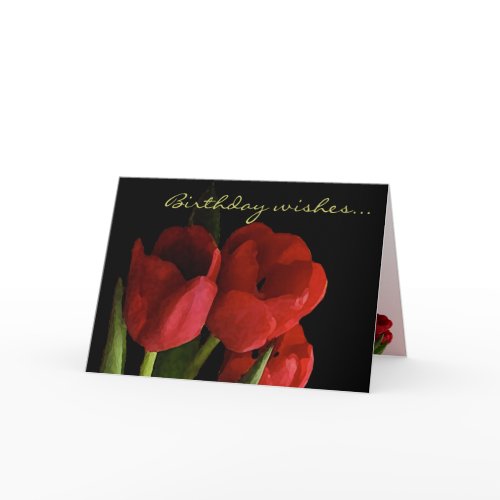 Red Tulips
By: Serendipity
Tags: bebops, decorative, floral, flower, garden, greetings, happy birthday, holidays, horticulture, liliaceae, nature, perennial, tulip

Category: Floral, Flower, Tulip
This gorgeous birthday card features a bouquet of scarlet red tulips and green leaves set on a pure black background. More tulips are inside.
Any text on this birthday card can be customized to suit your needs at no additional charge.
Have a wonderful day
filled with
happiness and joy!