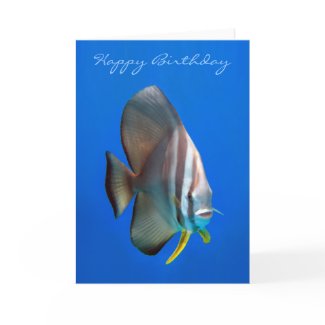 Blue Bat Fish Birthday Card
An underwater photo of a Blue Bat Fish, taken while scuba diving in the Maldives.

Press the 'customise it' button above to customise and personalise the item by choosing a different style, changing the colour and size or adding your own text and pictures.  Matching merchandise available by hitting the purchase me button.