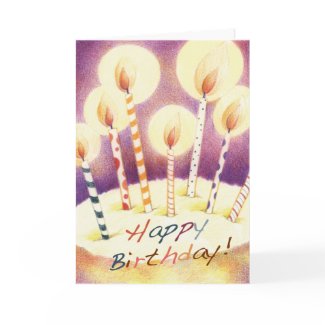 Birthday Candles Card
INSIDE:
A really nice birthday and
a happy coming year!
I hope it will give you
everything you wish for.
Birthday candles for you! It's a totally customizable card, so you can simply add (or change) text on the inside of the card. Please click on the purchase link to view all of the artist's cute birthday cards.