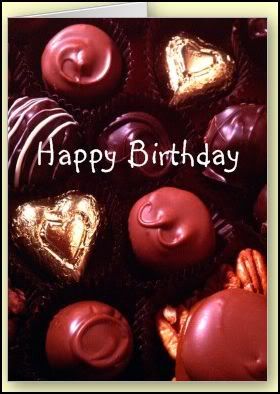 Birthday Chocolates
By: Serendipity
Tags: alricciodesigns, birthday card, chocolate, customize, foil, gooey, happy birthday, photography, romantic, sweet, sweetheart

Category: Candy, Chocolate, Romantic
Sweetheart
Happy Birthday Card by Alricciodesigns
Yummy chocolates that won't invoke complaints about their thighs!
All text can be changed on this card to play up more on the romance, or change it into a gag card. The possibilities are endless – unlike a real box of chocolates which come as they want it.
This one is dedicated to my husband Terry's 40th birthday….