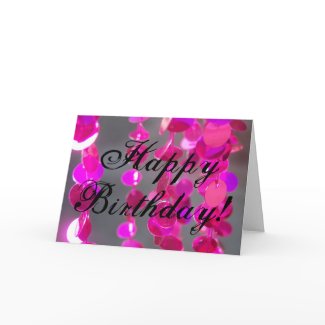 Sparkly! Birthday Card
Catch the attention of your loved ones with this card!
Preset changeable message on the inside reads: You sparkle and shine even more now than the day you were born.
This one is going out in honor of my found friend "Momma" Catherine, and yes that inside message applies to you! Have a super day!