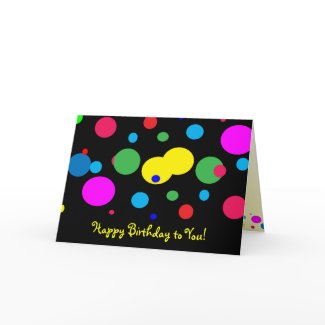 Cheerful Color Circles Birthday Greetings
Inside: Wishing you lots of fun on your special day
INSIDE ART!
This festive birthday card is decorated with circles in a riot of colors: yellow, green, turquoise, blue, red, orange and pink. All are set on a pure black background. More circles are inside on a pale yellow gradient. All text can be customized to fit your special occasion.
One comment on "Cheerful Color Circles Birthday Greetings"
Thanks for including my card!