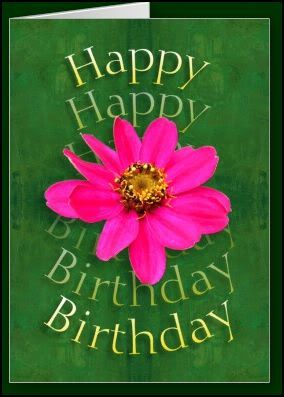 Happy Birthday Zinnias
By: Serendipity
Tags: Anura Design Studio, birthday card, flowers, green, happy, happy birthday, pink, sentimental, shout, spring, zinnias

Category: Flower
Happy Birthday Zinnias by Anura Design Studio
Bright Pink Zinnias for a birthday card design that shouts out happy birthday.
On your birthday…
I wish you much peace and joy,
and for all of your wishes
to come true.
May your day and year be filled
with many blessings,
and be as
wonderful as you.
Have a Blooming Birthday!
Inside verse may be modified in the template provided. Gift ideas with this pretty flower are also available.