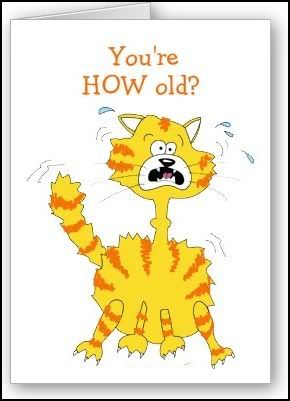 Scared Cartoon Cat Funny Happy Birthday
This funny scared cat design is sure to make you smile. A bright orange and yellow striped cat is looking very scared, with its claws bared and fur standing on end as it leaps into the air.
The front of the card reads, "You're HOW old?" Inside it says, "Yeow! Happy Birthday." There is a space already set up in the card template for you to add your own message.
Makes a funny card for cat or animal lovers, especially some of those older ones.